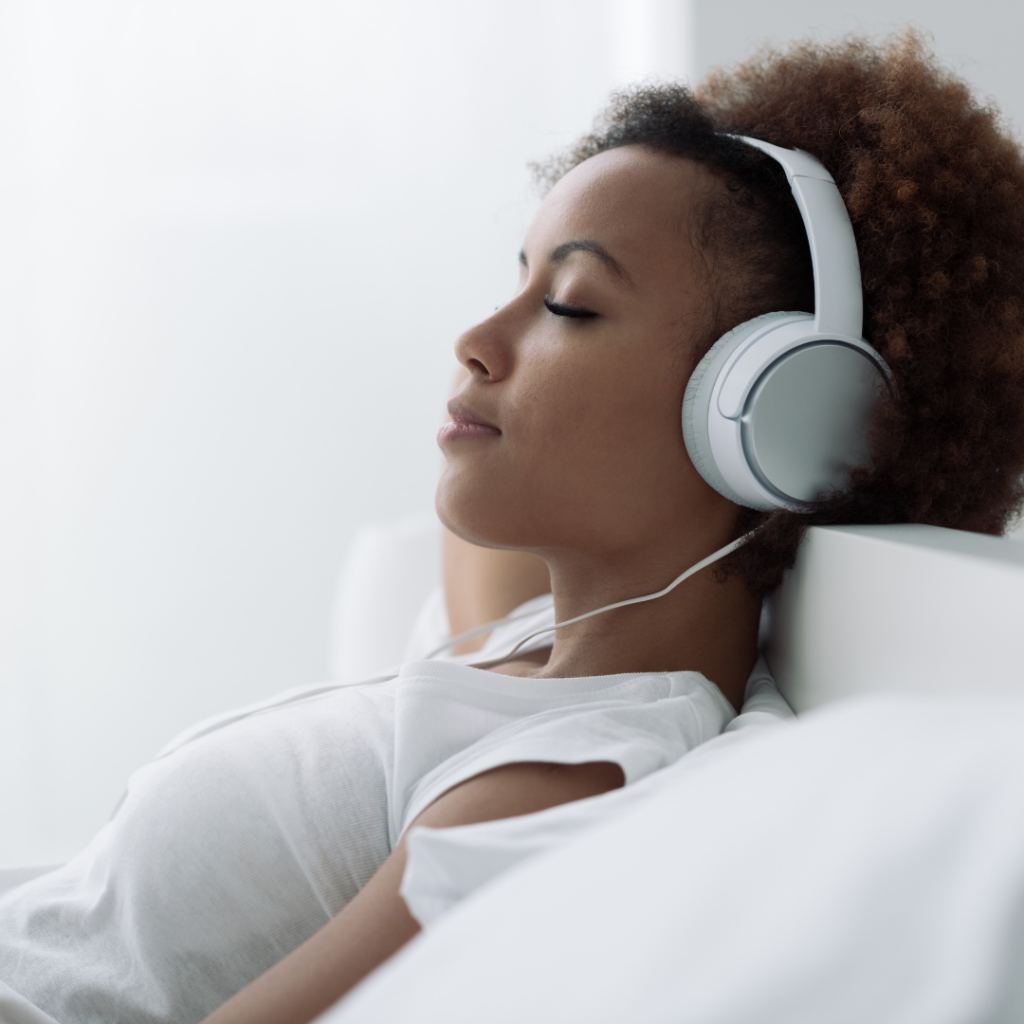 By Magaly Arredondo Lopez
Music is comforting and inspiring. Especially during confusing, sad, or hard times, there are certain songs that help me feel understood and hopeful. Music has become a life force for me. A few years ago I got my heart broken for the first time and I had a long list of songs that helped me through that heartbreak. Even now, on days when I wake up sad, I listen to certain songs.
Does music shape your day? Do certain songs help you feel connected to your feelings and process through them? Do certain songs remind you of people or memories you love? Do certain songs get your body moving and your heart rate up?
Songs for Self-Love
The next few songs remind me of the power of loving ourselves. To me, experiencing self-love does not have to mean that we don't struggle with our self-esteem or that we like every single thing about ourselves. Self-love, I have realized, is rooted in understanding that we have inherent and undeniable worth just as we are. Self-love is the active choice to know our worth and to celebrate our humanity. These next few songs remind me to actively choose to love myself.
Holy by Jamila Woods
"Woke up this morning with my mind set on loving me. With my mind set on loving me. I'm not lonely, I'm alone, and I'm holy by my own. I'm not lonely, I'm alone, and I'm holy by my own. My cup is full up, what I got is enough. Nobody completes me, don't mess with my stuff."
Confidently Lost by Sabrina Claudio
"I'm alone, but I'm not lonely. Comfortably indulging. And trying to get to know me. I'm just an outline of what I used to be. Constantly evolving. Steadily revolving. I am confidently lost. I don't need you to find me. You don't define me."
Soulmate by Lizzo
"'Cause I'm my own soulmate. I know how to love me. I know that I'm always gonna hold me down. Yeah, I'm my own soulmate. No, I'm never lonely. I know I'm a queen, but I don't need no crown. Look up in a mirror like, 'Damn, she the one'."
Songs for Mental Health
During some of the darker times when I struggle with my mental health, music helps me feel understood. Sometimes I feel so profoundly connected to the lyrics in a song. I wonder how the writer of the song felt when they wrote it. It's so fascinating that the same song and lyrics can resonate with hundreds or thousands of people in a unique way. Even though we are all walking different paths and have unique journeys, we can listen to the same song and feel connected. The next few songs took me by surprise the first time I heard them. I feel comforted by knowing there is music that describes how I feel and that reminds me I can get through the feeling just like the writer of the song did.
Life Is Hard by Edward Sharpe and the Magnetic Zeros
"Do not fear, it's safe to say it here. You will not be called a weakling nor afraid. For feeling the pain of the whole wide world. You wanna help but can't help the feeling you cannot. And it's killing you while you're just trying to smile from your heart. So go on, say it, on the same knees you're praying. Yes, life is hard."
A letter to my younger self by Ambar Lucid
"I know times are hard right now but I promise you'll be alright. Ya no quiero que llores [I don't want you to cry anymore]. The universe is gonna give you muchas flores [a lot of flowers]."
Back Into The Light by The Avett Brothers
"It'd make some sense if some was made to me. Sometimes I don't see love in anything. ANd just when I surrender to my shadow. I snap out of it, and step into the light. I step back into the light."
Songs for Hopefulness
The last few songs remind me to be hopeful. They remind me that, yes, there are going to be difficult times. To be human is to struggle and to suffer. But it is also to feel hope, gratitude, grounding, and presence.
Someday We'll All Be Free by Donny Hathaway
"Keep on walking tall, hold your head up high. And lay your dreams right up to the sky. Sing your greatest song. And you'll keep going, going on. Take it from me, someday, we'll all be free."
Be Thankful (feat. Erykah Badu) by OMAR
"But just remember brothers and sisters, you can still stand tall. Just be thankful for what you've got."
Everything's Gonna Be Alright (feat. BJ the Chicago Kids & The HamilTones) by PJ Morton
"You know some people never change their minds (Everything's gonna be alright). Well either way we're gonna be just fine (Everything's gonna be alright). Even when you try to bring me down (Everything's gonna be alright). You see, I'm still here, let me adjust my crown (Everything's gonna be alright)."
What about you? If you were to make a playlist for sad days or low self-esteem days, what songs would be on it? What music uplifts and inspires you?