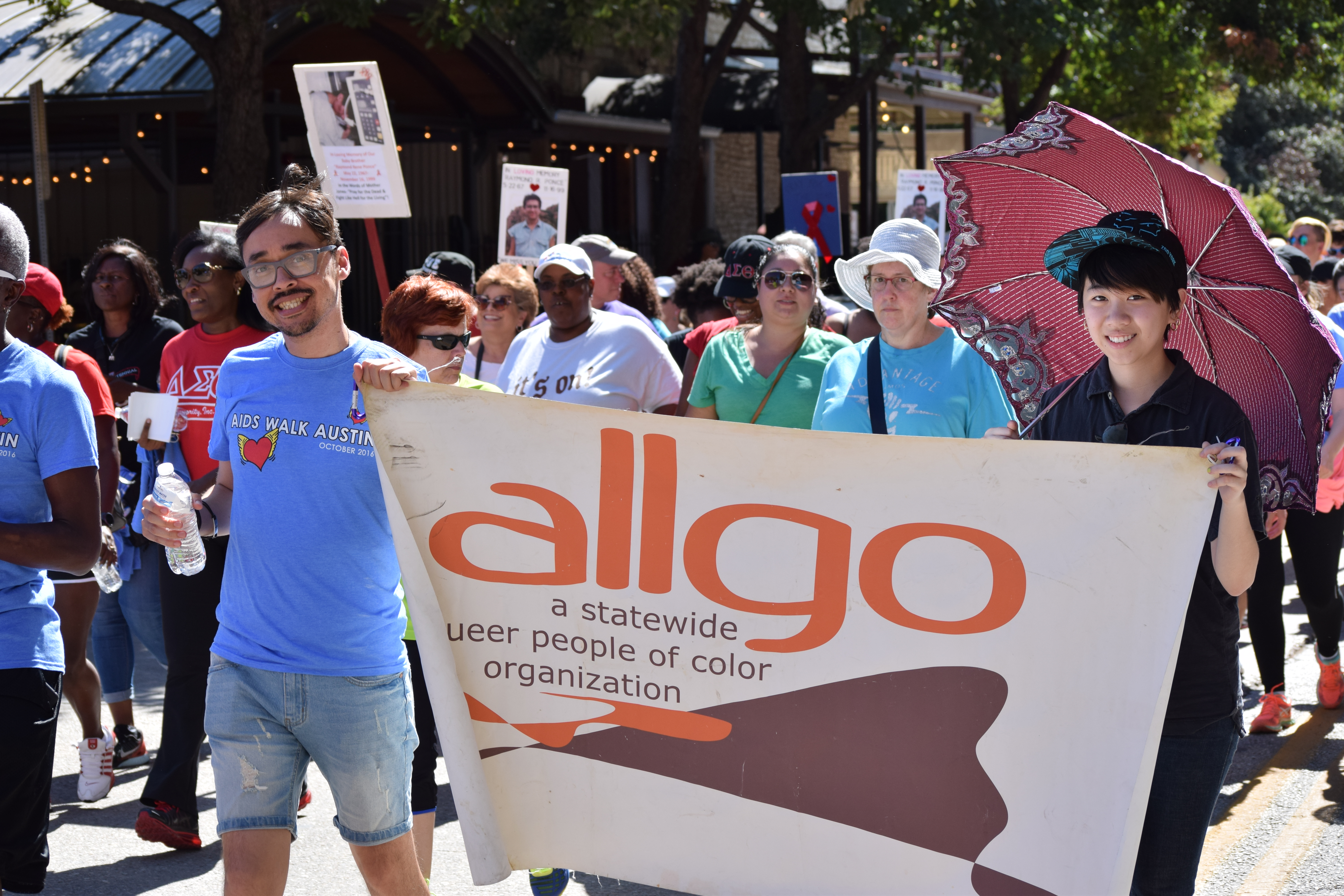 Our Vision

---
allgo envisions a just and equitable society that celebrates and nurtures vibrant queer people of color communities.
Our Mission

---
allgo nurtures and celebrates queer people of color by building, educating, and mobilizing communities toward a just and equitable society.
We do this through cultural arts, wellness, and social justice programming by: supporting artists and artistic expression within our diverse communities; promoting health within a wellness model; and mobilizing and building coalitions among groups marginalized by race/ethnicity, gender/gender identity, sexual orientation/sexual identity in order to enact change.
In recognition of our shared humanity, allgo conducts our work within an anti-oppression framework that embraces core values of kindness, compassion, love, and respect.
We value a positive, health-promoting work culture that is characterized by respect, consensus, and mutual accountability.
We value the arts as a vital component of self-expression, health and wellness, and community development.
We acknowledge the diversity of human experience and strive to build progressive coalitions across the spectrum of class, gender, age, ability and cultural / ethnic / sexual / gender / sexuality identities and expressions.
We value working in a community context. Our work is informed by the needs of the community to which we are accountable.
We value the protection and nurturance of our planet and accept responsibility for stewardship of resources for generations to come.
We value a holistic approach to health and wellness and seek to provide safe spaces for community members to educate and empower themselves around health and wellness issues.
We value
the cultivation
of a
sex-positive society.
We value the development of a critical consciousness among all members of society and full-empowerment of individuals for their full participation in society.
We value the mobilization of coalitions and empowerment of communities to work together for justice and equity.