cultural arts
allgo's cultural arts program nurtures, explores, and promotes queer people of color aesthetics.
We are committed to providing spaces for us to create, to tell our own stories through artistic expression, to unleash the power of art as activism.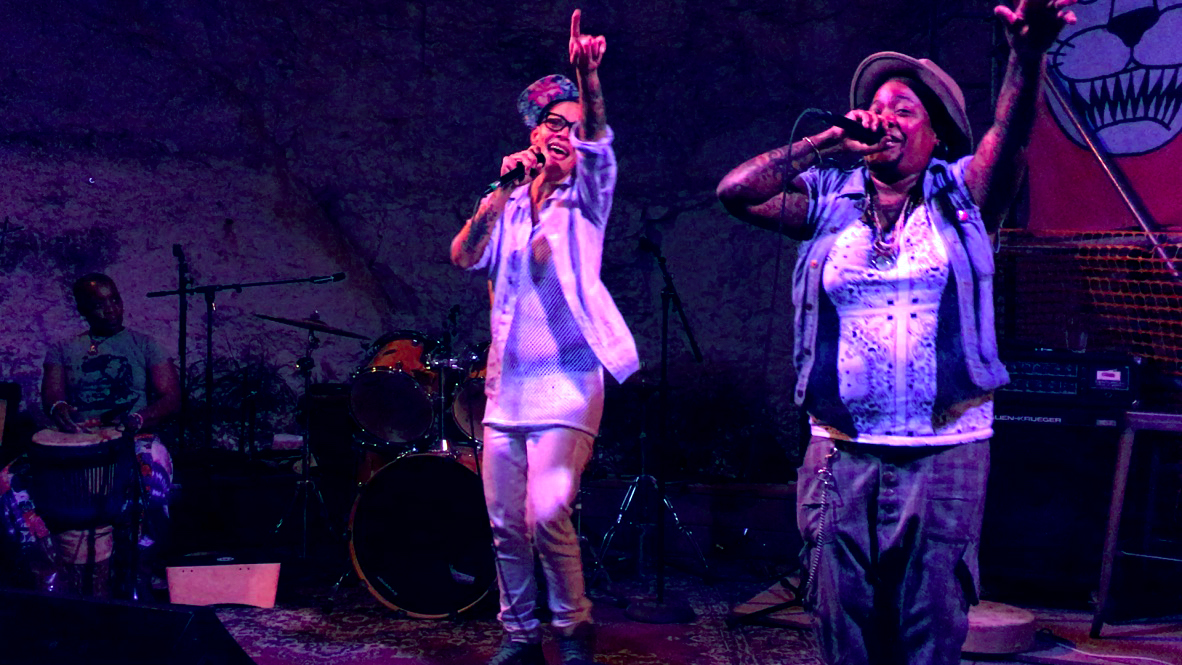 For over a decade, we have been developing cutting-edge programs that engage community members on pressing issues through the arts. We provide the space and resources — and audiences — for diverse artists from all genres of visual and performing arts to develop their art. In conjunction, we offer opportunities for community members to participate in and experience art that reflects our experiences and illuminates our struggles and resilience.
Artist-In-Residence Program
This program nurtures both established and emerging artists in their respective artistic processes by supporting the development of and/or producing their work. As part of their Artist-in-Residency, artists offer multiple ways for community members to engage with them and their work:
---
Former allgo Artists-in-Residence include:
Performances/Exhibits
Performances and Exhibits focus on affirming and celebrating our communities' diverse cultural experiences and identities.
---
Artist:
sharon bridgforth
Performance/Exhibit:
dat Black Mermaid Man Lady Installation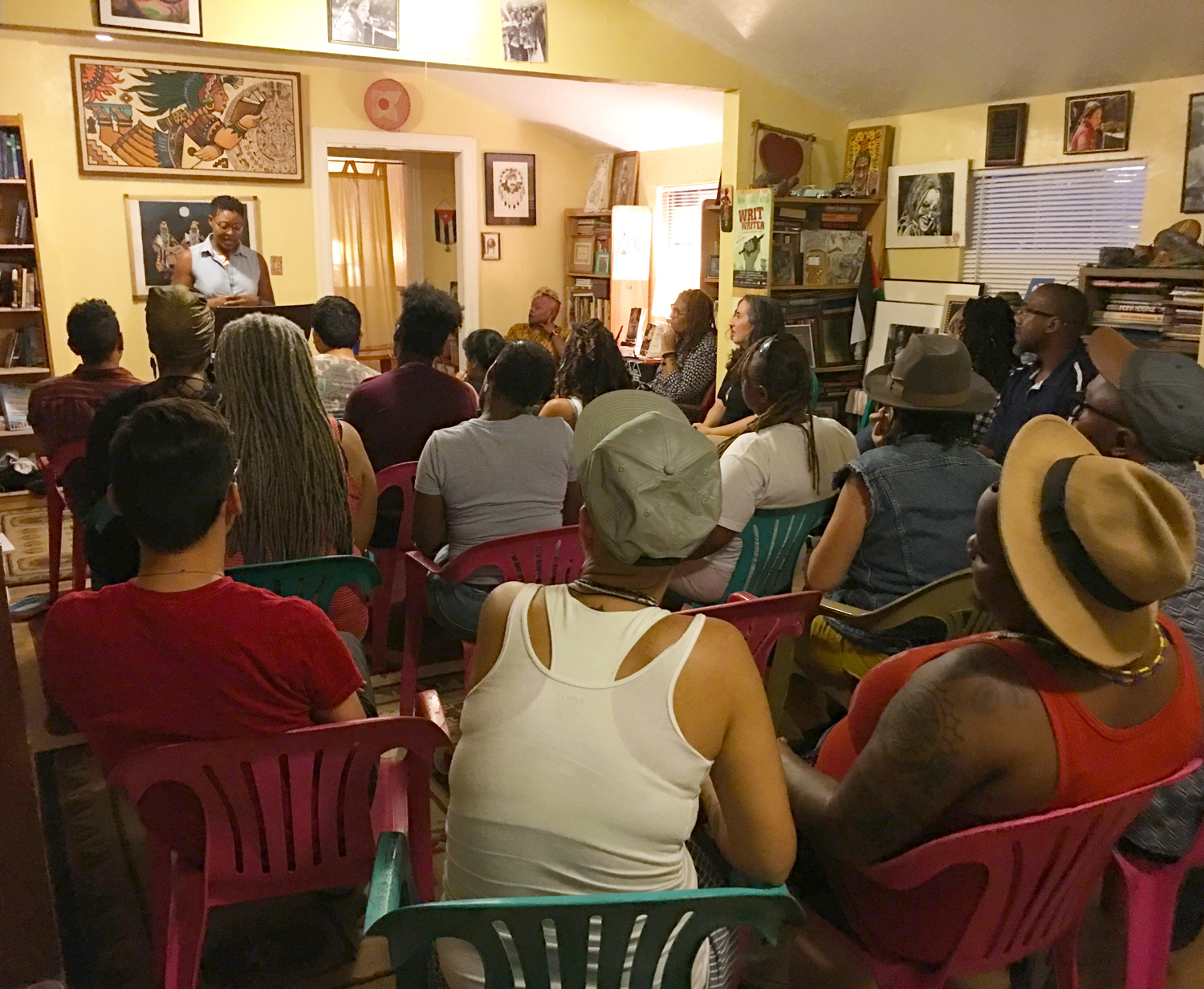 ---
Workshops
Workshops provide various forms of artistic skills-building sessions that include creative writing, performance, playwriting, photography, and visual arts. Workshops are conducted by Artists-In-Residence as well as by other guest artists.
Artist/Community Dialogues
These dialogues with artists actively engage community members around various topics related to the arts.
Artist: Xxaalahh
Event: The Praxis of West Indian Orality

Performance as a Research Method event was in collaboration with The University of Texas at Austin | African and African Diaspora Studies


Artists: D/Lo and Atsuko Okatsuka (Surabhi Kukke facilitator)
Event: Artist Talk


Artist:Dora Santana
Event: Trans* Stellar Visions
Publishing
allgo publications
Queer Codex: Rooted is an unapologetically sex-positive queer people of color project aimed at creating a non-censured space for LBGT voices.
Queer Codex: Chile Love is a poetry anthology by queer men of color, edited by Lorenzo Herrera y Lozano.
amniotic/flow, by Sharon Bridgforth & Sonja Perryman, features the mother-daughter team blending sung and spoken vocal arrangements/with original music; articulating the soulful journey of a lesbian mother-straight daughter-black wy'mn growing. Available at CDbaby.com.
*all books are currently out of print