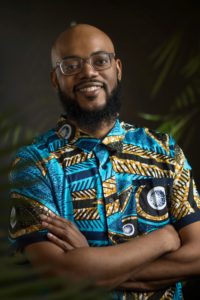 Kelle' Martin
Executive Director
---
Currently Kelle' (he/they) is the Executive Director of allgo. He earned a Bachelors in English Literature with a minor in Woman's and Gender Studies from the University of Texas at Austin and his Masters in Social Work with a concentration in political Social Work from the University of Houston Graduate College of Social Work. He seeks to use his experience in community organizing, education, analyzing policy and project management to shape a world where the LGBTQIA+ BIPOC can operate from a mindset of sustainability. In his down time Kelle enjoys reading, gaming, and working on his role as a plant parent.
---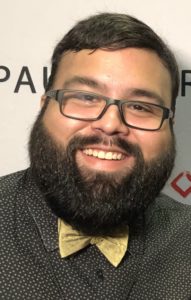 Bryan Garcia
Program Coordinator
---
Having been in Austin for over 11 years, Bryan Garcia has made it his goal to use whatever influence he has to assist others in creating lives that they love. His interests include racial equity, dismantling weight stigma and fatphobia, and immigrant and worker's rights. He has had the privilege of serving the community as a bilingual Domestic Violence Advocate, Healthy Relationship Educator, Wellness Facilitator and Culture Ambassador for the National Domestic Violence Hotline and loveisrespect, Youth Care Worker for LifeWorks/Youth and Family Alliance and on the Public Policy Committee for the Texas Council on Family Violence. As a bilingual queer Latinx, he is ready to continue doing his part in creating a safe world that empowers those who are often marginalized and oppressed to show up, come alive and thrive.
---
Dr. Mary González
Co-chair
---
Mary González currently serves as a State Representative for El Paso County, as well as the Founder of Izel Consulting, a Leadership and Diversity Consulting Firm. Mary received her Bachelor's Degree from the University of Texas at Austin and her Masters Degree from St. Edward's University. Currently, she is pursuing her Doctoral degree in Curriculum and Instruction-Cultural Studies in Education at UT-Austin.
---
Lyndon K. Gill
Secretary
---
Lyndon K. Gill was born in New York City and raised on all the Trinbagonian culture Jamaica, Queens would allow. He graduated Phi Beta Kappa from Stanford University with a B.A. in African & African American Studies. He received his Ph.D. in African American Studies and Anthropology (with a Secondary Field in Studies of Women, Gender & Sexuality) from Harvard University. He has held postdoctoral fellowships at Princeton University's Center for African American Studies and in the University of Pennsylvania's Department of Anthropology and Center for Africana Studies. Dr. Gill is currently an Associate Professor in the Department of African & African Diaspora Studies, the Department of Anthropology and the Center for Women's & Gender Studies at the University of Texas at Austin.
---