Priscilla A. Hale
Executive Director
---
Priscilla A. Hale, MSW is currently the Executive Director of allgo and has been with the organization since 1998. She has extensive experience in the areas of community organizing, production of cultural work, nonprofit administration, program development, and implementation. She is an East Austin, Texas native who identifies as a Black Lesbian, mother, daughter, sister and grannie Cilla. She earned her Masters of Social Work Degree from Our Lady of the Lake University in San Antonio, TX, and her Bachelor's Degree from St. Edward's University in Austin, TX.
---
Bryan Garcia
Program Coordinator
---
Having been in Austin for over 11 years, Bryan Garcia has made it his goal to use whatever influence he has to assist others in creating lives that they love. His interests include racial equity, dismantling weight stigma and fatphobia, and immigrant and worker's rights. He has had the privilege of serving the community as a bilingual Domestic Violence Advocate, Healthy Relationship Educator, Wellness Facilitator and Culture Ambassador for the National Domestic Violence Hotline and loveisrespect, Youth Care Worker for LifeWorks/Youth and Family Alliance and on the Public Policy Committee for the Texas Council on Family Violence. As a bilingual queer Latinx, he is ready to continue doing his part in creating a safe world that empowers those who are often marginalized and oppressed to show up, come alive and thrive. 
---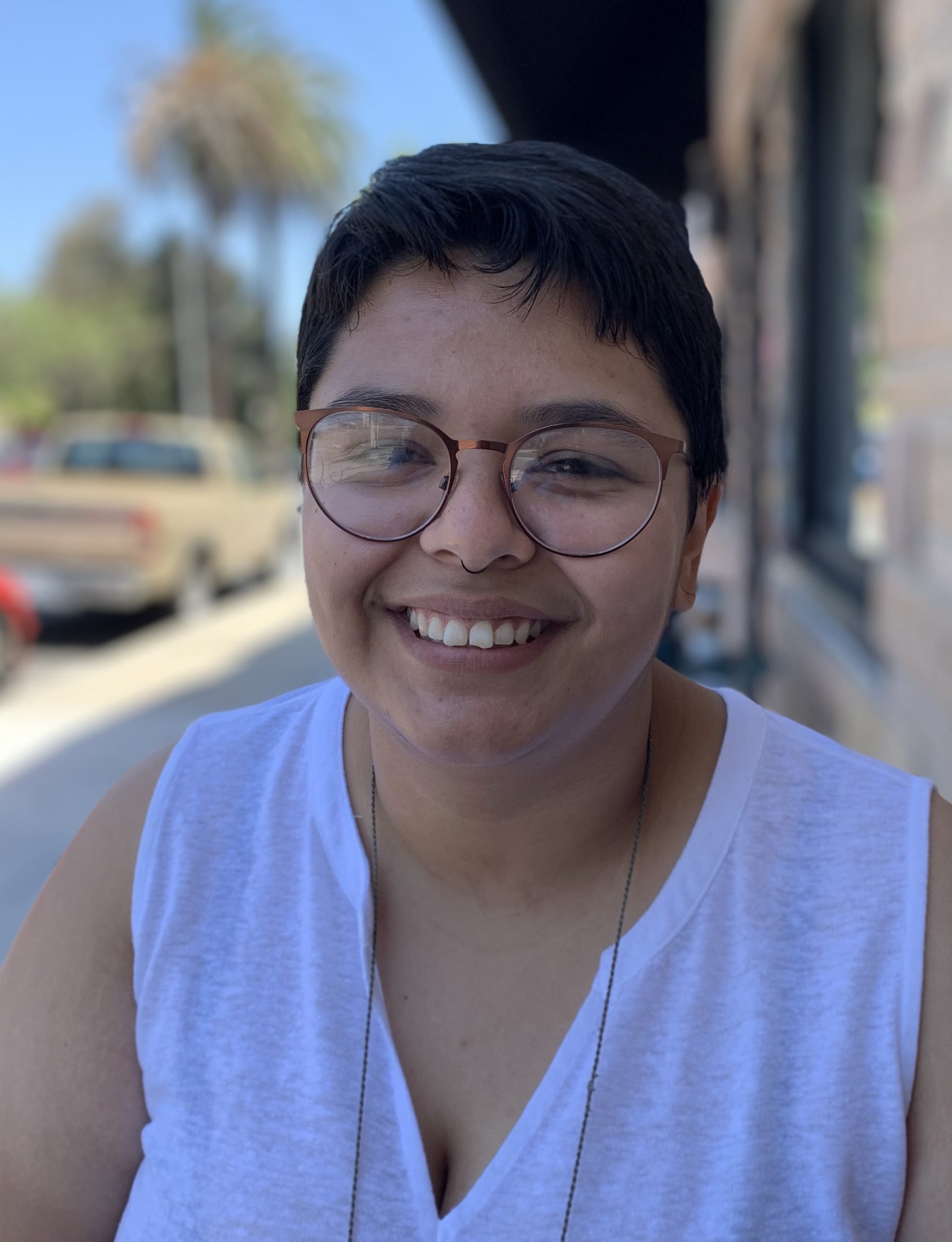 Magaly Arredondo Lopez
---
Magaly Arredondo Lopez was born and raised in Austin, Texas. Her roots extend towards Nuevo Laredo, Tamaulipas, Mexico where her parents were born and her journey began. She is a first generation, Mexican-American, queer, fat, brown, bilingual (English and Spanish) woman. She is a sister, daughter, friend, tia, and more. Magaly's curious and restless mind led her to a formal education in Sociology and Spanish at St. Edward's University. More informally, she received her education through lived experience, family, relationships, friendships, and experiences shared with others. She is passionate about sharing and creating accessible resources and experiences with communities facing systemic barriers (like racism and homophobia) so that they continue taking up space and thriving. A firm believer in community and connection, Magaly hopes to not only serve her community, but to learn and grow with them, too.
---
Mary González
---
Mary González currently serves as a State Representative for El Paso County, as well as the Founder of Izel Consulting, a Leadership and Diversity Consulting Firm. Mary received her Bachelor's Degree from the University of Texas at Austin and her Masters Degree from St. Edward's University. Currently, she is pursuing her Doctoral degree in Curriculum and Instruction-Cultural Studies in Education at UT-Austin.
---
Lyndon K. Gill
---
Lyndon K. Gill was born in New York City and raised on all the Trinbagonian culture Jamaica, Queens would allow. He graduated Phi Beta Kappa from Stanford University with a B.A. in African & African American Studies. He received his Ph.D. in African American Studies and Anthropology (with a Secondary Field in Studies of Women, Gender & Sexuality) from Harvard University. He has held postdoctoral fellowships at Princeton University's Center for African American Studies and in the University of Pennsylvania's Department of Anthropology and Center for Africana Studies. Dr. Gill is currently an Associate Professor in the Department of African & African Diaspora Studies, the Department of Anthropology and the Center for Women's & Gender Studies at the University of Texas at Austin.
---
Martha Ramos Duffer
---
Martha Ramos Duffer, Psy.D. is a licensed psychologist, speaker, trainer, and consultant based in Austin, Texas. She is the owner and founder of Quantum Possibilities, which provides a broad array of consulting, training, coaching and therapeutic services focused on liberation in the forms of healing and growth for individuals, healing and joyful relationships for couples, and creating healthy organizational cultures of belonging for organizations committed to becoming anti-racist. After earning her doctorate degree in Clinical Psychology, she has taught undergraduate and graduate psychology courses at several universities in Texas, served as the Executive Director of allgo, a queer people of color non-profit organization focused on racial and social justice through cultural arts, community building and health services; provided psychological services through various agencies, hospitals and her own private practice; and spoken widely nationally and regionally. A frequent guest on Univision's Despierta Austin and keynote speaker at conferences around the country, Dr. Ramos Duffer has become a sought after speaker in the areas of anti-racist organizations, racial justice, cultures of belonging, healing, motivation, secondary trauma prevention, and wellness.
---