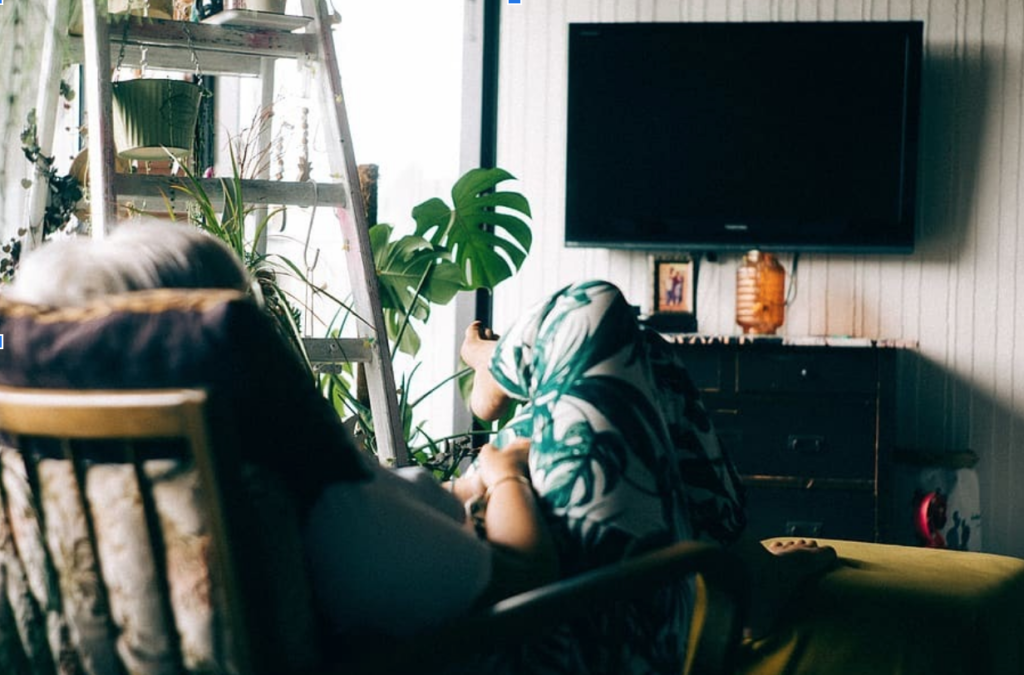 By ena ganguly
As some folks may know, the month of May is Asian Pacific Islander (API) Heritage Month. This month we get to celebrate the victories, achievements, and most importantly, the collective histories of all Asian Pacific Islander communities. In the spirit of this month's theme, I curated a list of shows and movies one can watch if they have access to a Netflix account. Here it goes!
Nadiya's Time To Eat
In a bright, but calming, ambiance, in the Netflix show Nadiya's Time To Eat, Nadiya Hussain, winner of the sixth series of The Great British Bake Off, walks us through some of her recipes that are no fuss and no hassle. In each episode, we are taught some quick and easy recipes, while watching Nadiya go to 'time poor' households (I never heard that term before till this show, but it's to describe households low on time because of work or other responsibilities) and teach them how to make meals with lots of time to spare.
As a Bengali person, it was refreshing to see Nadiya, a darker skinned, hijabi, Bengali, really shine. She talks to the camera with such familiarity and ease, making viewers like myself feel like she's a friend, as if we are all sitting around the kitchen table with her. During this time of isolation, and the resulting feelings of anxiety, watching Nadiya's Time To Eat is soothing, funny, and inspiring.
Half Of It
Half of It is a movie about a Chinese girl, Ellie Chu, who writes essays for her classmates for money. One day, a jock asks her to write a letter for a girl, which becomes the start of friendships, romances, and heartbreaks. It's a very good film, in my opinion, with plenty of comedic relief, deep angst, and character building. The way the film guided me as a viewer through the plot kept me interested and made me more and more invested in characters who I wasn't initially able to relate to (as far as their individual personalities go).
This movie also gets extra brownie points because it is written and directed by Alice Wu, a gay Asian-American, who envelops each character within their own complex storyline.
Kabhi Khushi Kabhi Ghum & Kuch Kuch Hota Hai
Though Kabhi Khushi Kabhi Ghum and Kuch Kuch Hota Hai are two different films, they have a lot of similarities. They're both over three hours long, cast the same three main actors, and both are written and directed by a gay Indian man, Karan Johar, descended from (and no doubt, bolstered by) heavyweight Bollywood filmmakers and producers.
Though Johar is problematic in his own right (writing weak women characters, lots of misogyny and nationalism embedded into his films, nepotism in casting and hiring, the list goes on) these two films are classics, and if you don't know where to start in the Bollywood canon, start with these two. Even if you don't super enjoy them, they keep you busy for at least six hours, and plus, you'll learn a lot about Indian pop culture and popular memes that float around on social media now and again. Plus, there's this great retelling of Kuch Kuch Hota Hai that you should look at after you watch the movie – Bollywood romance, but make it queer.
Kim's Convenience
On its fourth season, and renewed for two more, Kim's Convenience, is a Canadian-based show about a Korean family navigating life in Toronto while managing their convenience store. It delves into two generations of Korean experiences: one of the parents and one of the children. Though I myself am not Korean, watching the show reminds me a lot of folks in my own Asian communities, and I empathize with the experiences of both the parents and their children as they make mistakes, manage relationships, and learn to function as a healthy and loving family.
Kim's Convenience provides lots of humor, interpersonal drama and sweetness. The characters have depth and, one can tell, the actors are invested in doing justice to the characters that they portray.
What are some API shows and movies you are watching this month? Share with us on allgo's Facebook, Instagram, and Twitter (@allgoqpoc)!