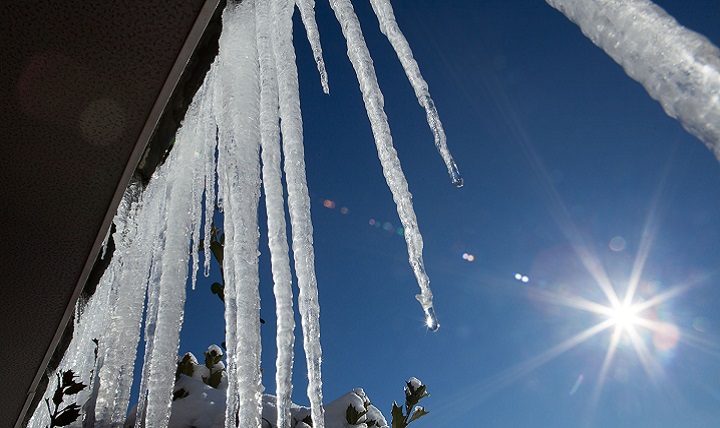 By ena ganguly

The on-again-off-again Texas winter is upon us! You never really know what you're going to get, and for how long you're going to get it. One thing is definite though: the short days and early nights.

Now that we are experiencing less sunlight, more rain, clouds, and night time, we may feel less bubbly and more blue, which is okay and normal, especially for people of color. Most all of our ancestors spent their time, year round, under the sun, so most all of our bodies lean towards sunnier, warmer climates, so it is completely normal and expected that our bodies go through withdrawals during the winter season.

One: Acknowledge the need to shift routines & daily practices.

Even though we are lucky not too experience colder climates like the ones up north, we still suffer from Seasonal Affective Disorder or SAD which may make us sad, slow, sleepy, or tired. It's important for us to understand the need to shift our routines come winter time and to build time into our winter routines that allow us to rest, nap, go for walks, or whatever else we need to do to manage our well being.

Two: Increase blood circulation in the body.

Find ways to keep heat in the body. This can look like insulating the head, hands and feet when stepping out or staying in an unheated space, doing some stretches, a little dance, or having sex. As a South Asian person, I was also taught to moisturize my skin in a way that also heats up the body. It's very simple: pick an oil you love to use — and you can get very creative here, adding essential oils if you want or mixing different types of oils together — and start with your limbs. When you begin to oil your limbs, make sure to start from the hands or feet and move up towards the upper arm and/or thighs. You basically want to stroke up towards your heart at all times. Here is a video that may help. The circulation of blood is good for better and deeper sleep, better mood, and digestion.

Three: Find things to look forward to in the winter.

Just as we may look forward to going to the beach, eating fresh summer fruits and veggies, or sunbathing, we can also look forward to things that can only be done during colder months. Personally, I look forward to making vegan hot cocoa, curling up with a good book and having movie nights with friends. I also want to walk more this winter than I have in the past, which I hope is something I can do during the afternoons, when the sun is at its highest.

Four: Keep coping skills close.

Just as you know to build in time for naps, rest, and other shifts in your routine during this time, you also know that sometimes things happen and you can't do the preplanned routine. In times like that, having coping skills on hand will allow you to not feel guilt or shame for not following your routine while also taking care of your well being. Everybody's coping skills are different, but they can include having essential oils on hand, setting alarms to go for a walk, drink water or practice mindful breathing. It's just good to know the things you can reach for when you need them. One helpful way to remember the coping tools you have available to you is by writing them down and placing sticky notes or something else around the places you are around (i.e. work, school, car, home, purse, bag).

Five: Go outside when the sun is out.

The best thing for you during the winter is some sun light, so if you can get it, do that. Go outside when it is sunny, if you can, and soak up the sun. Make sure to wear sunscreen, even during the winter time, because even when the sun isn't out, harmful UV rays are. Enjoy the sun light when you can and give gratitude for it when you get the chance to experience its light.

What are some things you are looking forward to in the winter time? Share with us on Facebook, Instagram and Twitter at @allgoqpoc!