Body Ritual Through Healing Herbs
October 19, 2019 @ 2:00 pm

-

4:00 pm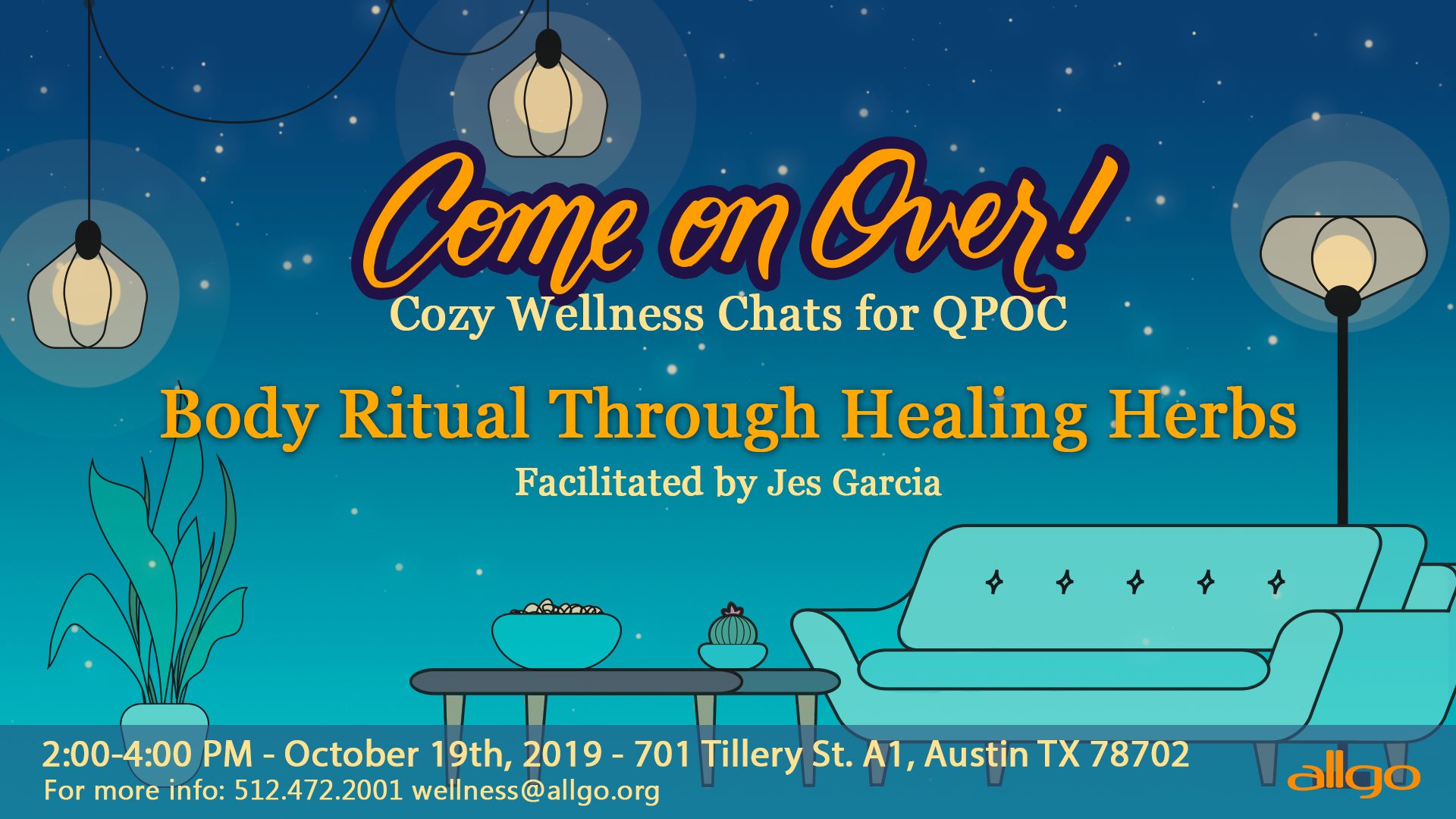 Join us on October 19th at 2 PM as we learn about Self Anointing the Body with an Oil Ritual to Protect, Love and Respect our Body Space! In this mini-herbalist course we will understand how to craft our own Abhyanga Oil, an Ayurvedic Self Massage Practice. Learn about traditional Mexican Botanicals to Infuse our Oil with while Emotionally understanding Unisexual & Queer Plant Energetics.
This event is perfect for the individual who wants to understand how to love their body through transitions and hardships of emotions to truly appreciate their physical self.
Open to People of all Colors & Every Shade of the Rainbow! Breaking the barrier of gender with unconditional love.
Jes Garcia is a Traditional Mexican Herbalist & Educator, focusing on supporting Herbalist of Color- true traditions through family rootwork, curas and community herbalism. Energetic Shaman & Healer , Protector of Plant + People.
Join us on October 19th at 2:00 PM for interactive learning on our bodies and herbalism as QPOC!
Event is wheelchair accessible. Light snacks and refreshments will be provided. Visitors are always welcome to bring food or drinks to share, but it is not at all required to attend. This event is one of many this year around promoting the well being and vitality of QPOC communities in Austin, TX. For more information about this and other Health and Wellness events, send a message to wellness@allgo.org.
Social Media :
Insta: Jesgarciaherbals , Insta: HerbalAction
Businesses: Web: nineofearth Insta: 9ofearth
All tools will be provided by HerbalAction – a Herbalist Collective Initiative Supporting Community in Need with Products of Purpose, Plant Education and Energetic Studies.