Stress and Our Relationship with Our Bodies
September 14, 2021 @ 6:00 pm

-

7:30 pm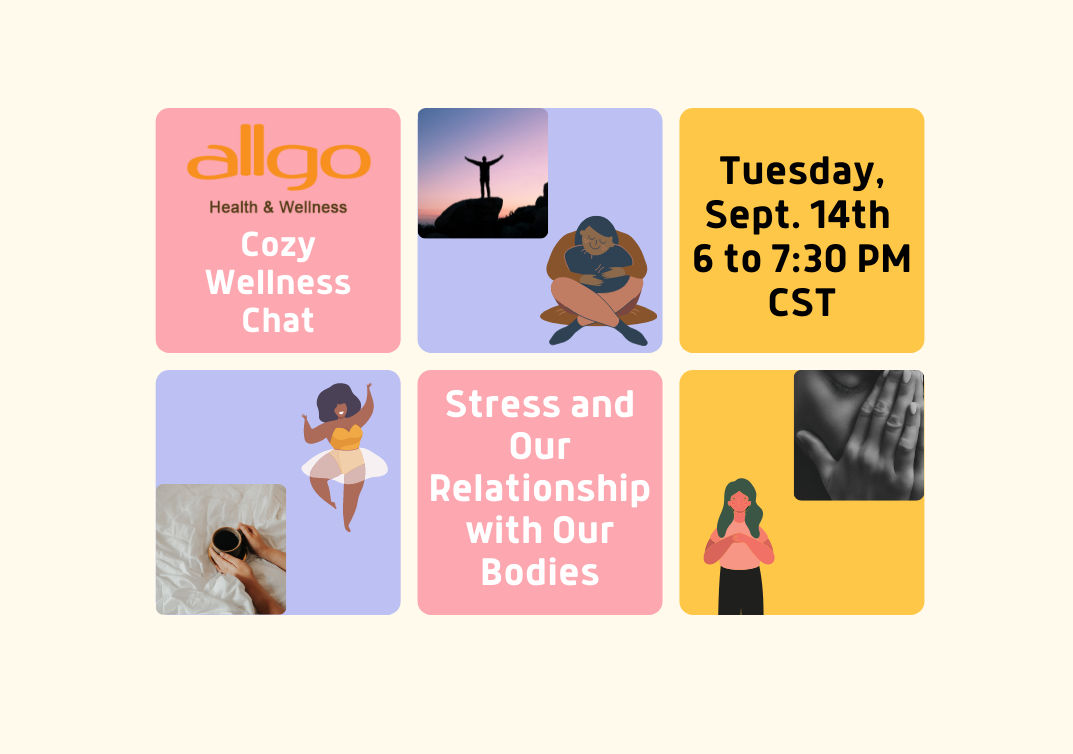 With Austin back in Stage 5, you may be noticing how this has been affecting your mental health, your stress levels and your body. Our bodies can react to stress in a number of different ways, some that may seem obvious like headaches or increased irritability and others that we may not so easily connect, like digestive issues and hair loss. Physically, stress can be awful to our bodies. So, when was the last time you checked in with yourself to ask how you were doing both emotionally and physically? 
This might be the perfect time to consider taking inventory of your wellbeing. Doing so could help you decide what steps to take and make sure you are coping the best way possible. Join us on Tuesday, September 14th from 6 to 7:30 PM CST for a cozy wellness chat filled with community conversation and to check-in about our relationship with our bodies. How do you engage in self-talk? Are routines something that could work for you? How do you respond when you are feeling overwhelmed or experiencing a mental health crisis? We will ask ourselves these questions to help map out our unique needs, what coping skills and self-care routines work for us, and when to use them. 
This event is one of many this year around promoting the well-being and vitality of QPOC communities in Austin, TX. For more information about this and other Health and Wellness events, send a message to wellness@allgo.org.