Emotional Safety Planning for the Holidays
November 19 @ 6:00 pm

-

7:30 pm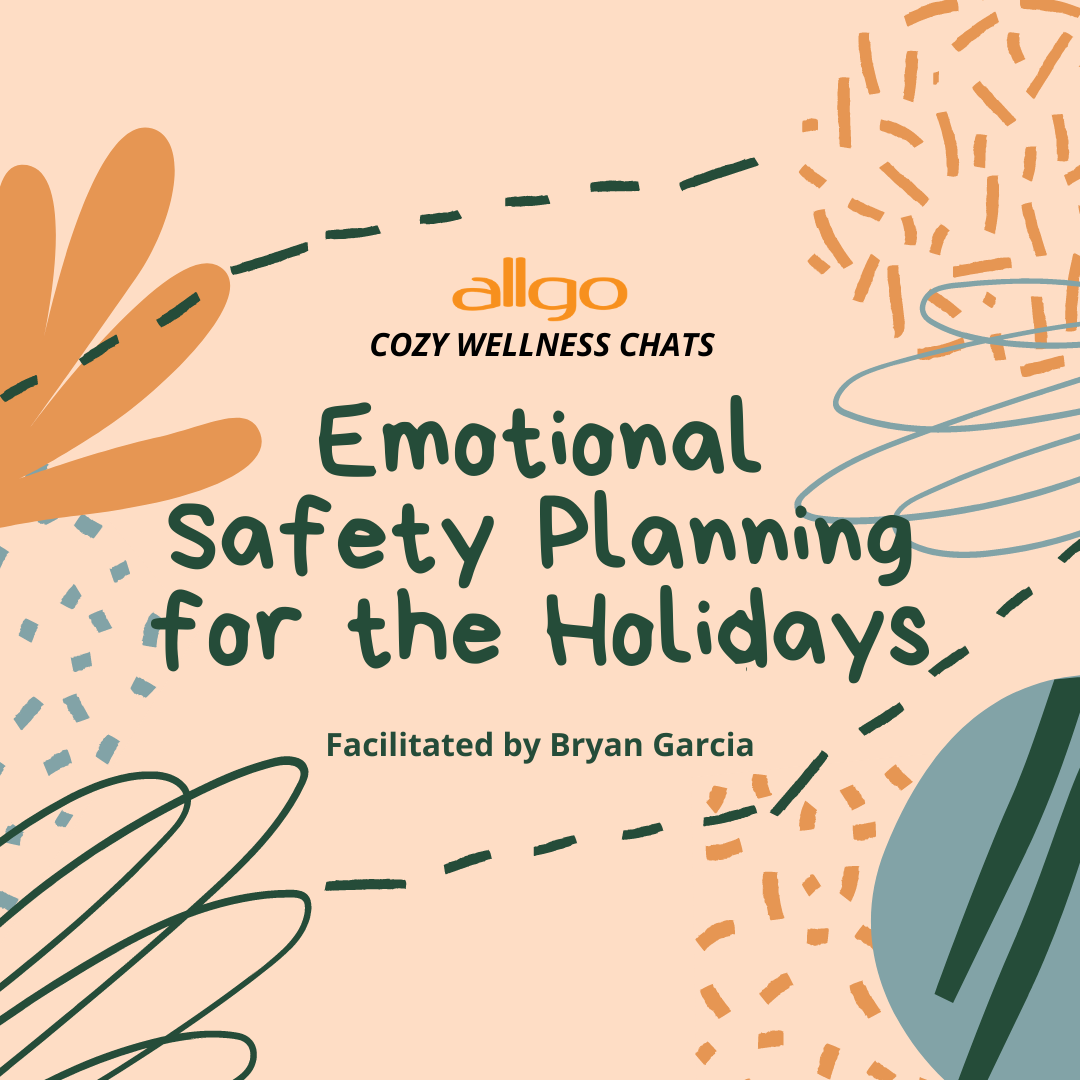 We invite queer people of color and those who are in intimate relationships with them to join us for this cozy wellness chat. Some folks tend to think of safety in terms of protection from physical harm, but our emotional well-being is also important and worth taking the steps necessary to reduce harm. As the holidays inch closer, our anxiety levels may begin to spike because we are that much closer to potentially visiting family and family friends who harbor heavy 'isms' and 'phobias'.
Emotional safety planning can help us feel a stronger sense of trust in ourselves as we become more aware of our boundaries, triggers, support system, coping strategies and options to create peaceful spaces for ourselves and navigate spaces where we may not feel all that much peace. 
We may decide to not visit our families this year. Or we may find it difficult to decide how we are going to spend this time considering that we are still very much in a pandemic. You deserve to be able to feel good about whatever decision you make surrounding your holiday plans. Join us on Thursday, November 19th at 6 pm to take part in our conversation and bring a friend!
This event is one of the many this year around promoting the well-being and vitality of QPOC communities in Austin, TX. For more information about this and other Health and Wellness events, please send a message to wellness@allgo.org